My Services
Are you keen to get your diversity and inclusion initiative reviewed by an external expert? Or maybe you just need assistance in implementing or assessing the impact of D&I on your business.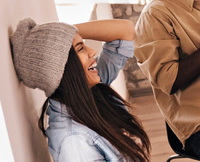 Diversity & Inclusion
This includes a review of your D&I implementation strategy, internal branding suggestions, workshops and on-site L&D presentations.

The overall aim of any client interaction is to assist in the development of a coherent, well-structured and comprehensively designed implementation strategy.
Contingent & Retained Search


Alfred is capable of providing pastoral oversight to the full recruiting cycle, including origination and delivery, value-added search procedures, candidate list-building, online research & inquiry, screening and interviewing.
Alfred also has first-hand experience of important aspects of HRM, such as diversity and inclusion, organizational learning and development and the candidate experience. Indeed, some of the LLPs he has been lucky enough to have worked with so far in his career include some of the largest corporate finance firms in the country, the likes of Mazars, Grant Thornton, Deloitte, Menzies, and Fitz & Law.